Did you know that oral hygiene is one of the most important aspects of your health? Keeping your oral hygiene involves more than just the standard brushing.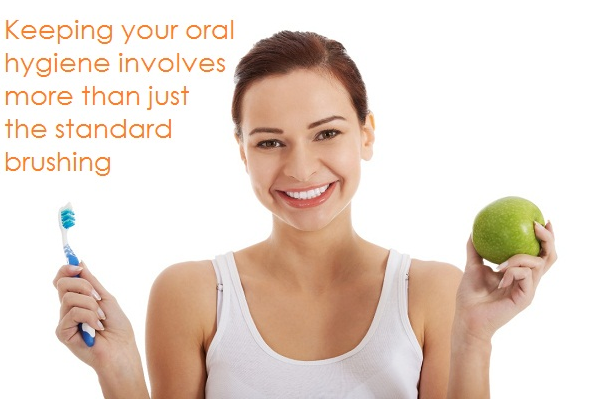 To keep your teeth healthy and looking radiant it is important to follow these 5 steps:
Be aware of your dental needs
To be aware of your dental needs attending the dentist regularly is a must. You should talk with your dentist about any special dental conditions you may have.  If you have any of these special conditions, your dentist may recommend additional treatment. IF you develop any new dental problems, be sure to tell your dentist about them so that he or she can pay close attention to them and treat them as soon as possible. 
Create a daily oral health routine
Creating a daily oral health routine will provide you with guidelines to follow from day-to-day. Your daily oral routine should consist of any recommended treatments given by your dentist to be done at home and your regular brushing, flossing and rinsing.
Use ADA approved fluoride products
The use of fluoride helps strengthen teeth and prevents tooth decay. Both adults and children benefit from fluoride containing products because it helps strengthen developing teeth and prevents current teeth from being damaged.
Brush, floss and rinse daily
Brushing your teeth twice a day and flossing at least once a day helps remove plaque from the surface and from in between teeth. If plaque is not removed it can buildup and lead to tooth decay or gum disease. Once brushing and flossing is complete rinsing your mouth with an antibacterial mouth rinse can reduce the amount of plaque buildup and prevent gum disease and tooth decay.
Eat a well-balanced diet
Eating a well-balanced diet not only helps your body but your teeth as well. Most foods contain acids that stain the teeth. Reducing the amount of foods that contain sugar can help keep your teeth white, strong, healthy and cavity free.